Posted 12/26/18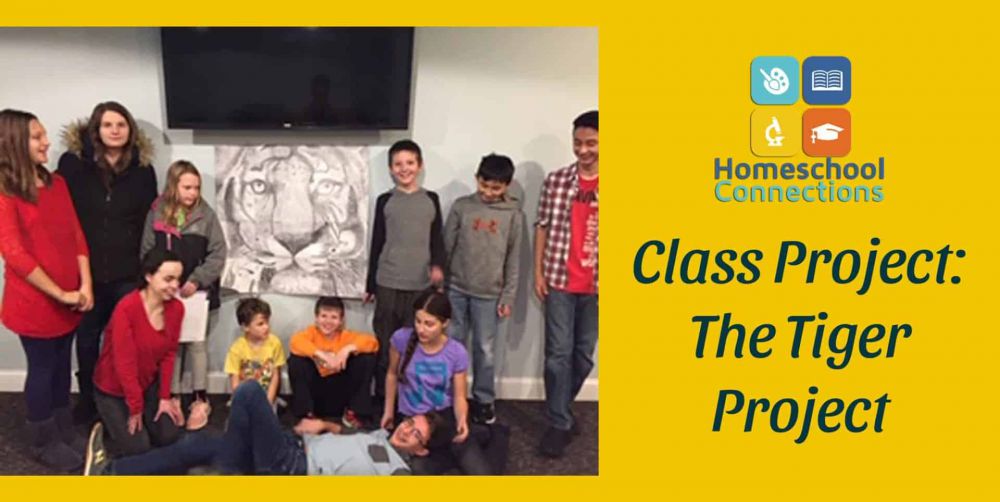 At Homeschool Connections, Mrs. Gibson teaches art classes and created The Tiger Project! Mrs. Gibson's art class at the Shelby Township campus has been working on a very interesting project for the last three weeks. The whole class did a giant drawing of a tiger's face. Each student got a square and they copied a design that was on a smaller square. At the end of the last class, the project was finished and was hung on the wall. Mrs. Gibson chose the project because she led a community painted mural a couple of years ago, she had a great time seeing the people make new friends during the project.
She had originally wanted to do a pair of Converse, but she couldn't find one that had a cool graphic, so she chose a tiger. Mrs. Gibson hopes that her students see art from a different perspective after this project. At the beginning of the project no one could tell what their square was, then when they walked in the next week, the tiger face was all put together and they saw how their square was important to the picture.
This article was written by our student blogger, Eva!