Posted 10/3/19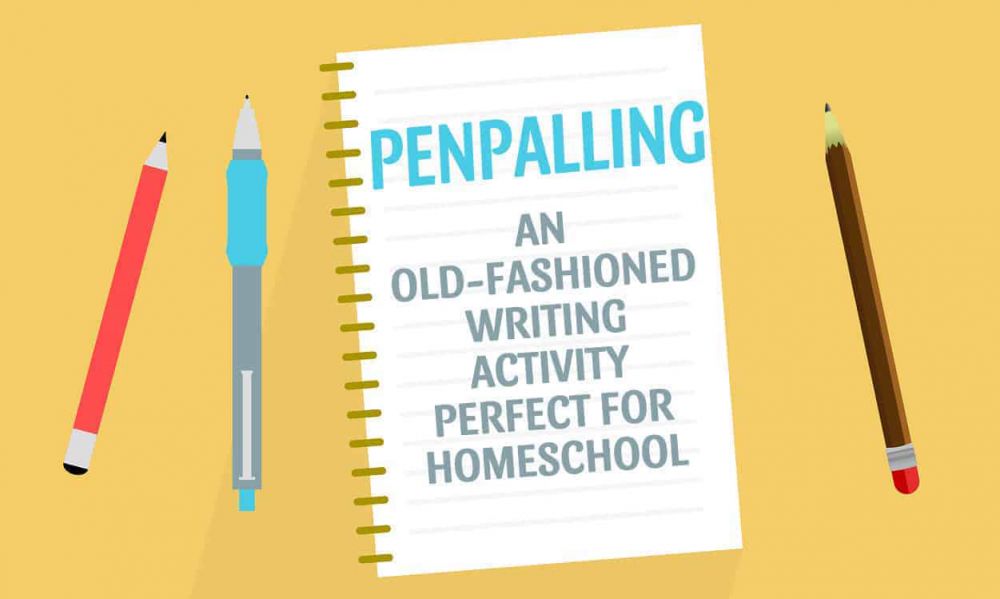 Of the 2.3 million students who are homeschooled in the United States, these students typically score above average in social, emotional, and physiological development when compared to their public school counterparts, according to the National Home Education Research Institute. A common misconception about homeschooled students is that they lack in social interactions. However, there are several enrichment activities both in and outside the home learning environment that fortify social skills. One such research-backed, at-home activity that utilizes rich writing skills and promotes positive social engagement is having your child write to a penpal.
Set Up Your System
Penpal writing isn't something new or revolutionary in the world of education. The idea of writing a tangible letter is, however, an aging art form in our world of daily technology. As a homeschool parent, it is simple to set up a penpal system for your student. There is a multitude of penpal organizations out waiting for eager student writers to sign up, from writing to military personnel to students in another nation. As a parent, the simplicity goes even further because you can conveniently buy stamps online before sending off your child's penpal letters.
Rewards of Penpalling
Although many states have adopted the Common Core standards that do not explicitly state letter writing as a standard, hand-writing a letter taps into many other essential writing skills and techniques. Penpal writing encourages students to write for a purpose with an authentic audience in mind, says experienced penpal teacher Lisa Mims of Edutopia. Students are forced to sharpen their reading and writing skills through a penpal program. In addition, after the initial introductory letter, students can write for a variety of purposes that align with many educational standards. Whether exploring perspective with world events, creating fun narrative stories to share, or even comparing daily living; the possibilities of topics to write are endless.
Developing Social Skills
Additionally, penpalling fosters an attitude of patience while developing emotional and social skills. Waiting for a letter often teaches kids about delayed gratification in our instant feedback world of text messaging. Additionally, students are bound to learn about the social and emotional perspectives of a peer through the art of penpal writing. This moves kids away from the dangers of egocentric adolescent thinking reports VeryWellFamily Magazine. Whether introverted or extroverted, any homeschool student can benefit from a written form of social connection.
The allure of taking upon the art of penpals is not only backed by educational professionals but promotes an old-world art of social connection through letter writing. It is a simple activity with big payoffs.