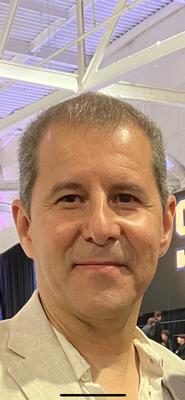 I was born in Torreon, Coahuila. México, Torreon is a desert region on the north of Mexico. I am the third in a family of six brothers, and we are all very close together with our extended family. I studied my elementary and middle school in a small townin Zacatecas state and went back to Torreon for my high school and college where I got my degree as an Electrical Engineer.
I am married, my wife's name is Norma, and we have one son Carlos (as well) who is 18 years old and will start his collage Go Green! Before coming to the United States, I ran the Family business in construction for more than 15 years.
I became a Spanish teacher 7 years ago, thanks to Becky Thomson who saw the potential to convert an Engineer (by education) and Civil Engineer (by experience) in a teacher to your kids. Teaching Spanish has been the most rewarding and fulfilling. I enjoy finding ways to teach kids the language and the culture in an immersive and fun way.
Current Classes
Elementary Spanish (RF-LE) – (closed)
Elementary Spanish (RT-UE) – (closed)
Spanish 1 (RF-MS/HS) – (closed)
Spanish 1 (RT-HS) – (closed)
Spanish 2 (RF-HS) – (closed)