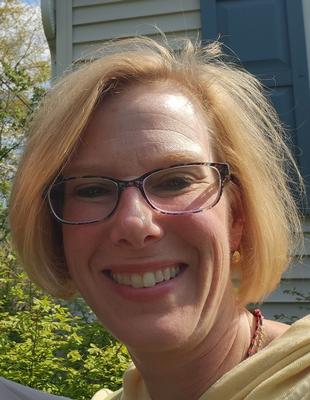 Graduate of University of Michigan in Civil and Environmental Engineering.
Graduate of Wayne State University Master's in Hazardous Waste Mangement.
Spent 10 years working for Ford Motor Company in the Corporate Environmental Office, leaving my full time position to raise my children. I then worked as a consultant for about 5 years until I discovered teaching at homeschool based programs. I have been teaching science and math classes at homeschool based programs for 10 years. This will be my eighth year with Michigan Homeschool Connections.
I love to share science with students and the best part of this job is the "Aha!" moment when a student understands something that they didn't before.
Current Classes
Biology Lab A (CL-HS) – (closed)
Biology Lab A (RT-HS) – (closed)
Biology Lecture A (CL-HS) – (closed)
Biology Lecture A (RT-HS) – (closed)
Chemistry Lab A (RF-HS) – (closed)
Chemistry Lecture A (RF-HS) – (closed)
Marine Biology Lab A (RF-HS) – (closed)
Marine Biology Lecture A (RF-HS) – (closed)