Posted 5/8/19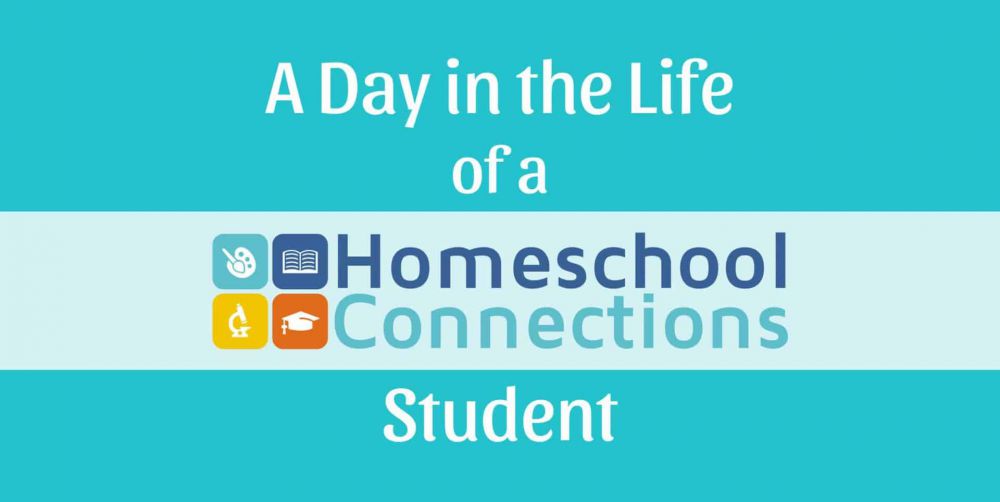 As you may know, there is no "typical" day for a homeschooling student. Some families like to wake up early and get their schooling done by lunch so they can pursue other interests in the afternoon. Other families like to take it slow and may start the day at the library or music lessons before lunch and do their school work in the afternoon. Some choose to teach all of the core subjects at home and come to Homeschool Connections for the elective classes. Many parents like to use our classes for their core subjects and explore other passions and hobbies as a family. Most of our families fall somewhere in the middle of those examples, taking a combination of core and elective classes from Homeschool Connections. They may come to one campus all day, or two or more campuses for partial days, depending on what fits their schedule and needs.
Whatever our families choose, our classes are designed to be engaging and to teach children what they need to know to be successful in that area of study, and in life in general. No matter the class(es) they choose, the students will be learning important skills to move them forward in their education. Currently, we offer classes at five campuses with six 55-minute class time periods and a 30-minute lunch at each location. Each location holds classes on one day per week for thirteen weeks in the Fall and fourteen weeks in the Winter/Spring. Some classes meet both semesters while other classes are just one semester. Below are examples of what homeschooling may look for different types of students who take classes at Homeschool Connections classes.
An Elementary student:
Although Homeschool Connections does offer core class options for elementary students, most parents choose to teach at least some of the core subjects completely at home. For this reason, all of our classes, core and elective, are designed to capture the imagination and build on skills students are learning in and out of the classroom. When an elementary student arrives for their classes at Homeschool Connections, they are excited about the fun they are about to have learning together with other students. Classes are hands-on and interactive, with activities for all learning styles incorporated to help with the retention of the material presented. At home, an online midweek review helps the parents build on what was learned during the class along with the completion of any homework assignments.
A Middle or High School student:
Most of our middle and high school students take some or all of their core classes through Homeschool Connections. We pride ourselves in providing a solid yet engaging foundation for our students in every class. Our teachers are diligent in covering the material needed for students to move forward, in not only their education but their life as well. Teaching life skills is very important to us, so important in fact that we incorporate these skills in our classes and often offer classes specifically focused on the life skills needed after high school. Since middle and high school students have a lot of interests to explore, we offer a variety of electives such as Art, Woodshop, Technology, Drama, Yearbook, and so much more. At home, an online midweek review helps the parents build on what was learned during the class along with the completion of any homework assignments.
College-Bound students:
Homeschool Connections students often take college classes at community colleges while still in high school starting as young as 9th or 10th grade. The colleges enjoy having our students take classes with them and find that they are well prepared to do college-level work even at their young age. They know that students coming from Homeschool Connections are independent learners and are able to meet the higher-level class requirements. Students tell us that the transition into college classes was easy for them because our program is set up in the university model where students receive instruction once a week, have a syllabus to follow, do their homework, and are responsible for their learning.